Sea Defense
Adfil Macro & Micro Synthetic Fibres can be used in precast Sea Defences to replace conventional steel mesh.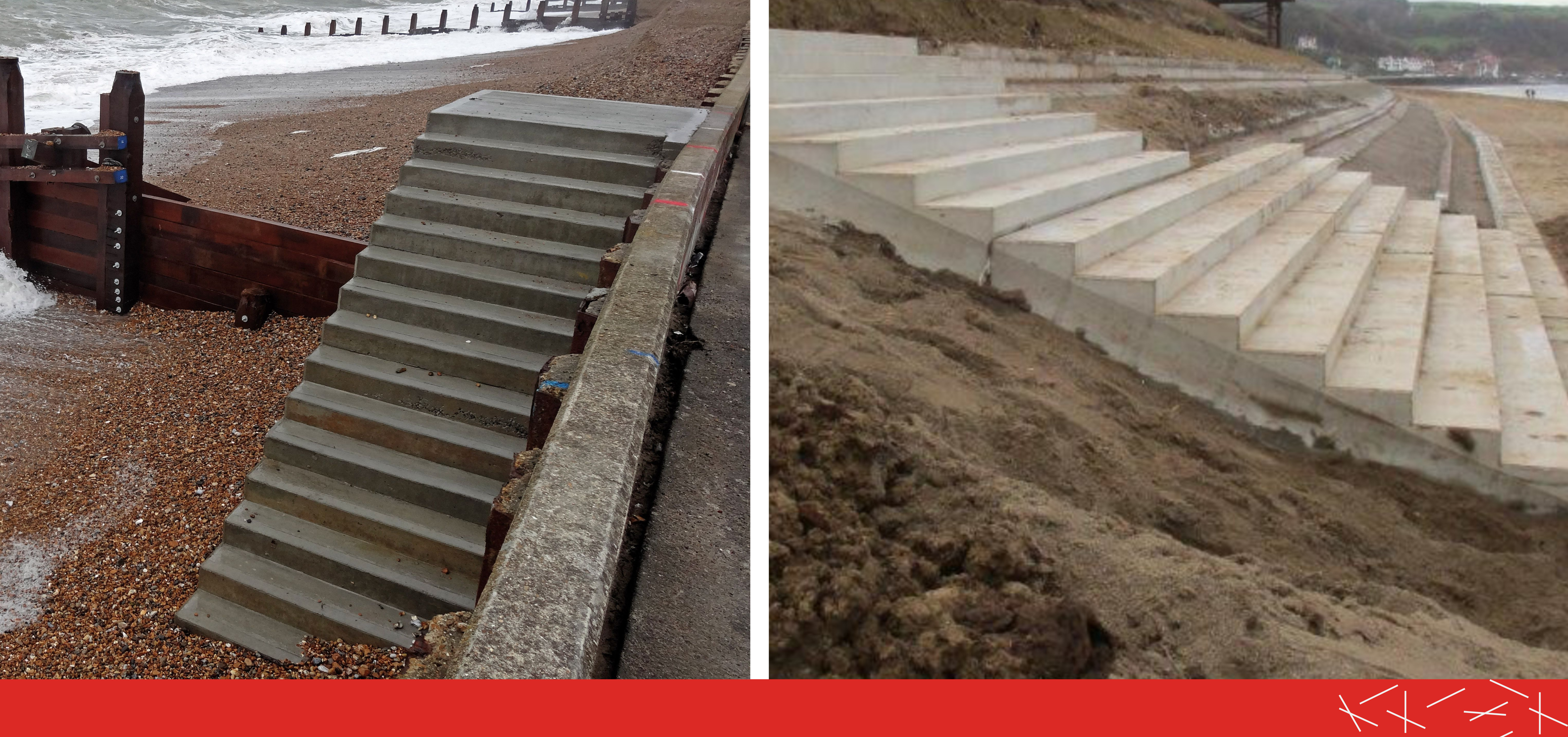 Sea defences are susceptible to impact and abrasion from the debris swelled up by the waves.
Saltwater is a danger to steel reinforcement accelerating its corrosion. By using fibres you can cast your units quicker and give the elements a longer service life in an aggressive environment. With the UK being an Ireland nation and the threat of rising sea levels, fibre concrete will help defend our shores for many years.


Advantage
Reduced manufacture costs
Reduced Transport cost
Impact & Abrasion improvements
Reduced Co2 emissions
Not susceptible to sea salt corrosion