Marine & Coastal
Adfil Macro & Micro Synthetic Fibres can be used in a wide range of marine and coastal reinforced concrete applications to replace conventional steel mesh.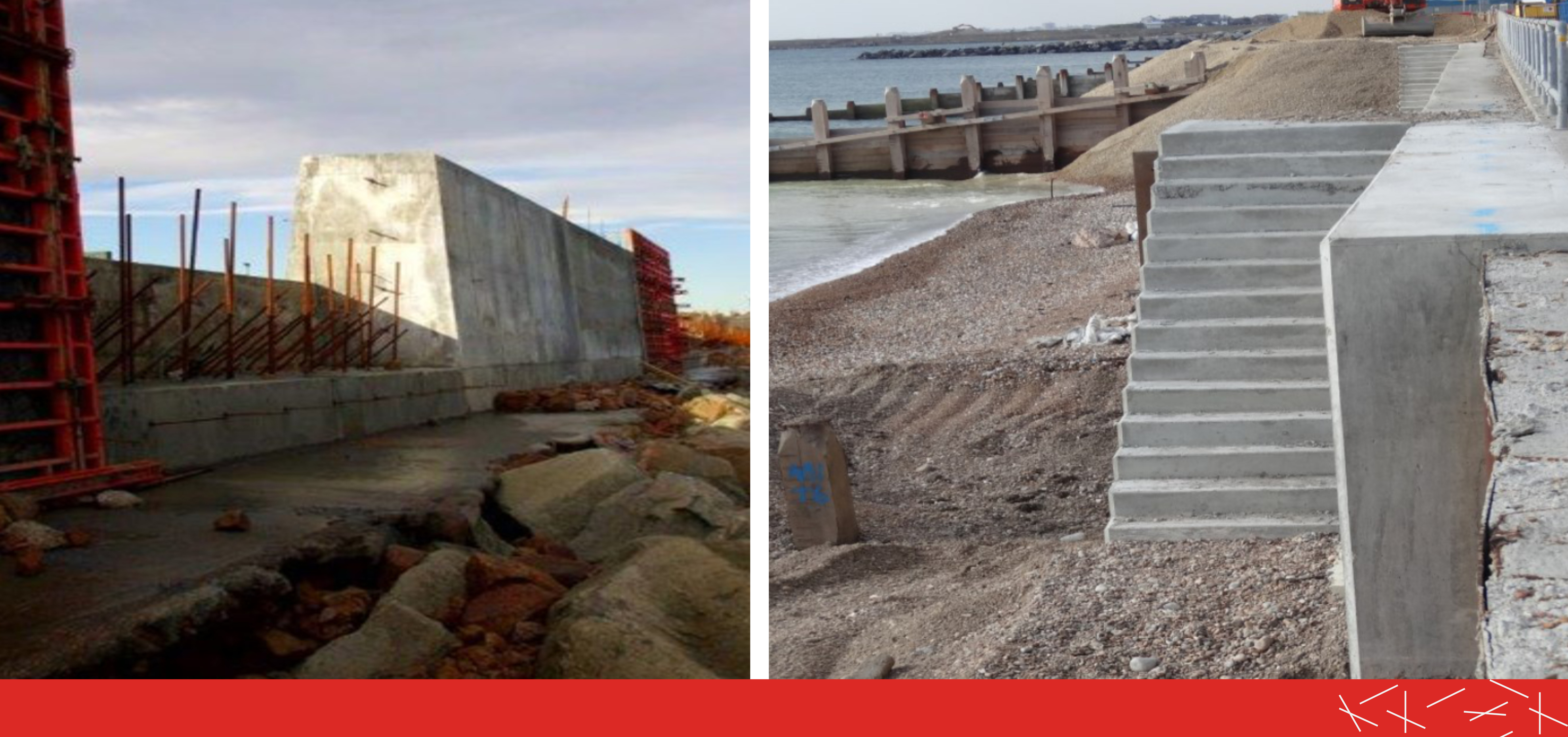 In marine and coastal environments, constant exposure to water, especially seawater, can cause devastating damage to concrete structures as a result of steel corrosion. This is a high-energy environment created by wave action and abrasion from shingle and sand particle impacts. The concrete used in these applications must have high durability to ensure design service
life is maintained.
Advantages
Reduced manufacture costs
Reduced Transport costs

Reduced reinforcement storage requirement

Reduced Co2 emissions

Better design scope
The replacement of conventional welded steel mesh with Durus synthetic macro fibre will eliminate the risk of corrosion and any associated problems. Synthetic macro fibre reinforcement will allow more efficient installation as there is no requirement for handling, placement and fixing of steel mesh. This will significantly reduce construction time.
Adfil fibres are compliant with the Environment Agency's Minimum Technical Requirements (MTR) WEM Table for Fibres in Marine Concrete and CIRIA C674 Use of Concrete in Maritime Engineering.