Waste transfer
Adfil Macro & Micro Synthetic Fibre Reinforced Concrete provide significant benefits in the construction of Recycling & Waste Transfer sites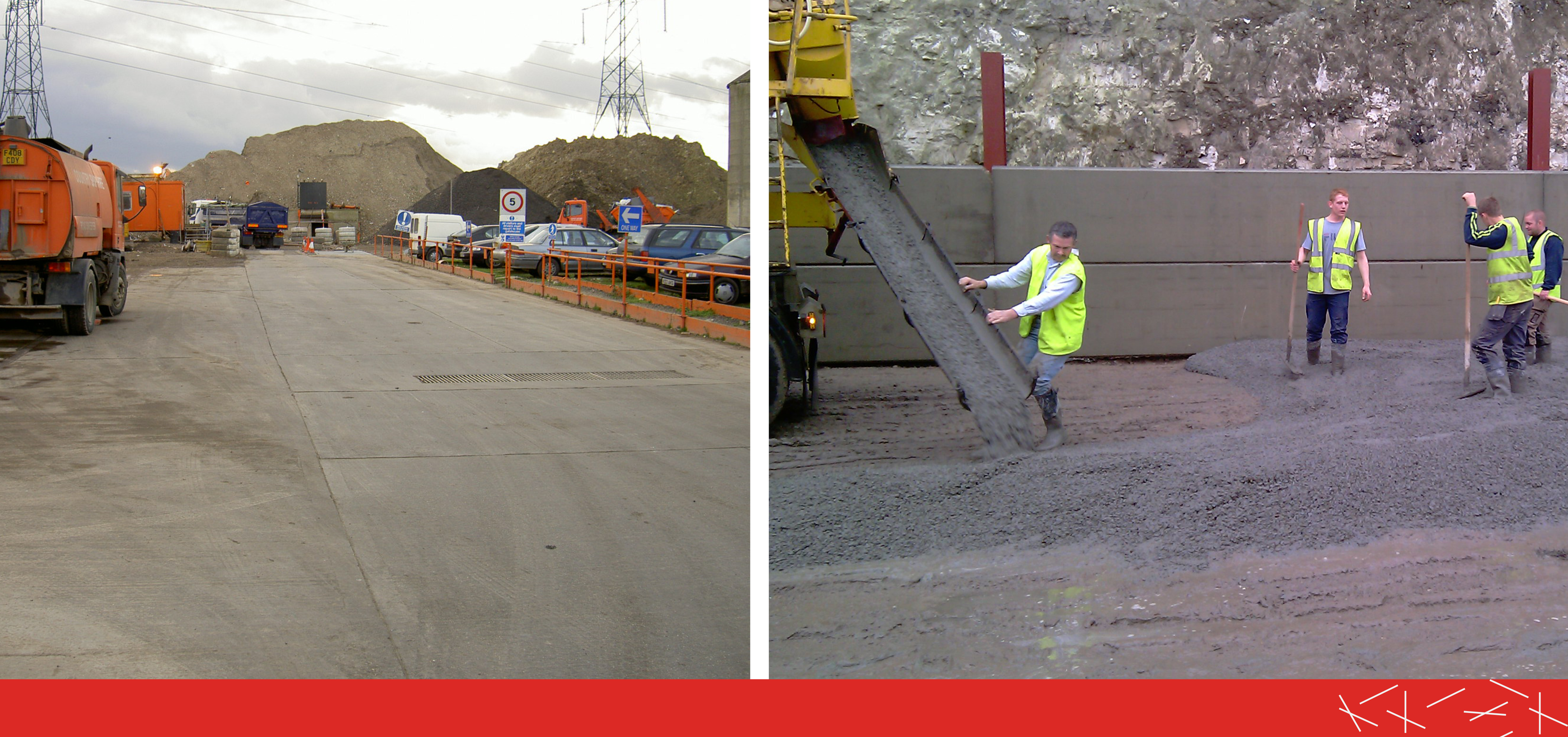 Waste Transfer & Recycling sites are key facilities towards the global effort of recycling products to reduce carbon emissions. The materials are stored internally & externally and are loaded & unloaded via Crane, loading shovels and specialist Handling Equipment. The products which are recycled often begin to degrade and extrude leachates, which can cause advanced damage to the concrete surfaces and through into the reinforcement making it corrode.
Application area's
Concrete Recycling
Organic material processing
Bio Martial manufacture
Scrap Metal centres

The replacement of conventional steel mesh with DURUS Synthetic Fibre will eliminate the risk of corrosion and any associated problems. Macro fibre reinforcement will allow more efficient installation as there is no requirement for handling, placement and fixing of steel mesh. This will significantly reduce construction time. The risk of steel being placed incorrectly, with inadequate cover, will not be a factor if it is replaced with DURUS Macro Fibres, which will be dispersed consistently throughout 100% of the volume of the concrete on delivery to the site. This will also eliminate significant Health & Safety hazards associated with steel fixing.