Durus EasyFinish
Durus polypropylene macro-synthetic fibres have revolutionised concrete construction, eliminating the need for steel mesh or fibres in many applications. Durus EasyFinish offers superior performance and cost savings as well as health and safety advantages for concrete suppliers, contractors and designers alike.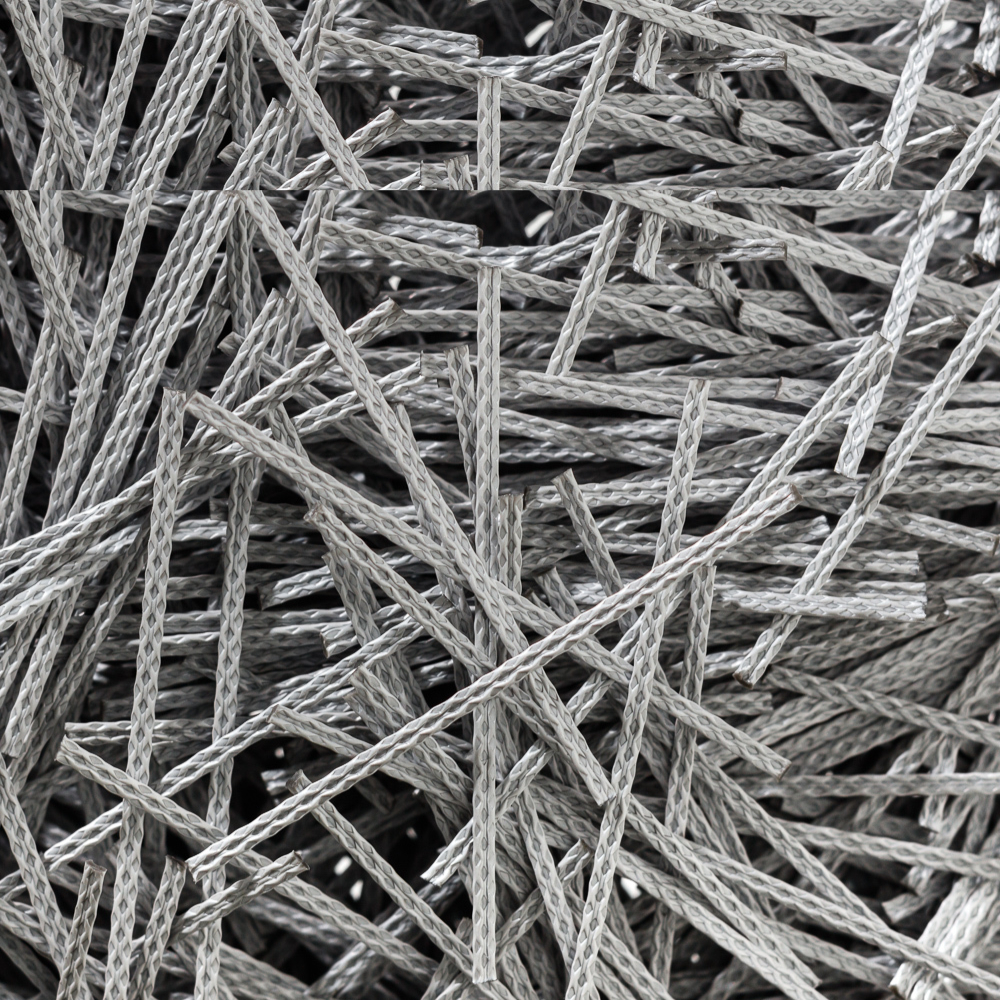 Durus EasyFinish synthetic macro fibre is extremely easy to handle and apply. The reinforcement comes ready mixed into the concrete or can be added on site – a major advantage over steel mesh, which can be placed incorrectly, affecting quality and production schedules. The fibres are inert to atmospheric conditions, the alkalinity of concrete, and moisture, and therefore 100% rust-free. This makes for a long service life of the finished fibre-reinforced concrete structure.
Durus EasyFinish also requires significantly less storage space than steel rebar reinforcement and eliminates the risk of injuries from trips, falls and cuts associated with steel mesh. But most importantly, it saves time, as there's no placing of steel mesh before pouring the concrete.
To suit different applications, Durus fibres are available in various lengths, from 30 mm to 55 mm. Durus EasyFinish is 40mm long and can be supplied in bags, boxes, drums and big-bags. Up to 1.1 tons of fibres can be packed on each pallet, keeping freight costs to a minimum.

Advantages
Maximizes design freedom
Increases speed of construction
Safer for workers to use than steel
Significantly less embodied carbon dioxide when compared with steel reinforcement
Minimizes wear on equipment
Corrosion-free, making for durable concrete structures