Durus EasyShot
Durus EasyShot is the result of our research into developing fibres that comply with the requirements of specific applications and end-uses. For shotcrete, this polypropylene fibre is proven to achieve a high degree of energy absorption at low fibre dosages.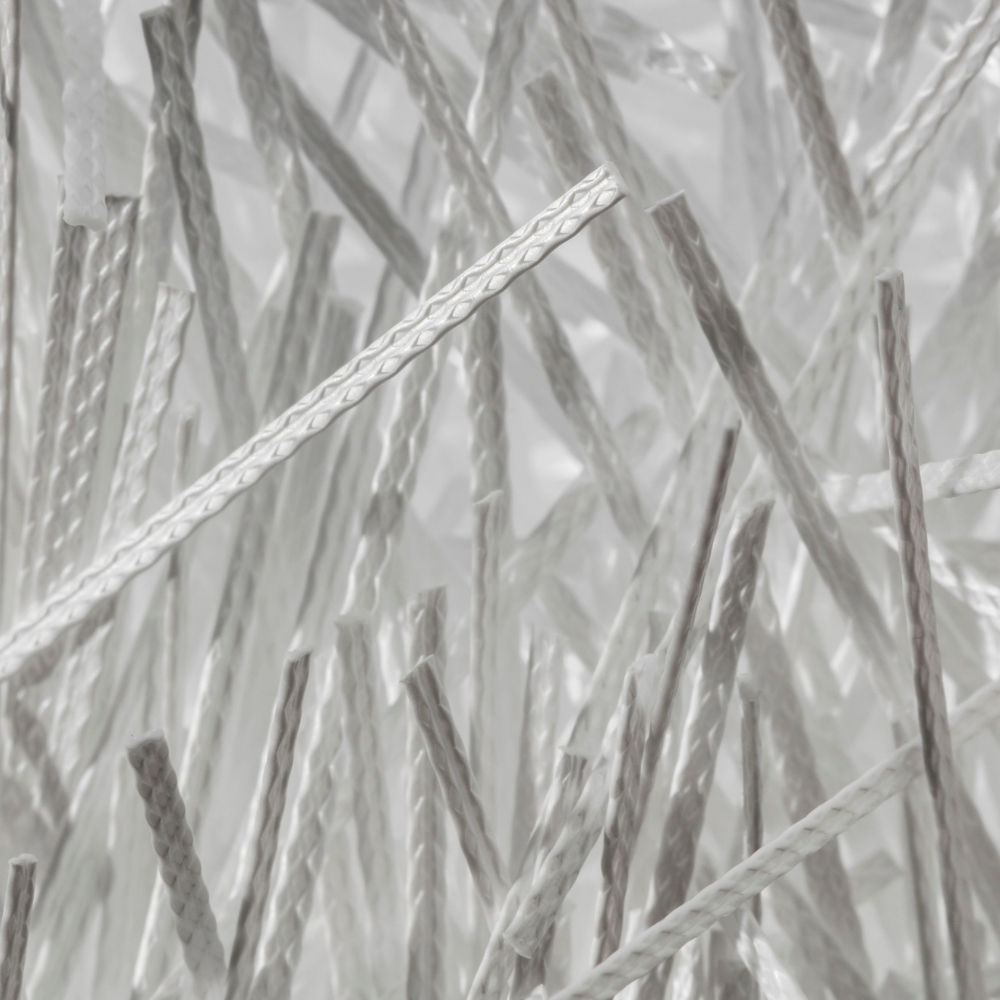 Durus EasyShot has been tested in many different shotcrete mix designs. With a dosage of only 4 kg/m3 the fibre has outperformed its alternatives for energy absorption by the cost per Joule. It is also safer to use and handle than steel mesh reinforcement.
Installing rebar in rounded structures is time-consuming and expensive. Fibre-reinforced shotcrete (FRS) can be applied easily and so is significantly quicker to install. With no more need to transport or store rebar, it's a major advantage in logistically challenging underground applications.
Durus EasyShot is flexible. Therefore no limitations on the fibre length are required. Unlike steel fibres, this flexible reinforcement will not block the nozzle during application. Its greater fibre length allows Durus EasyShot to outperform steel-reinforced shotcrete. And that while the typical dosage of Durus macro fibres is 4 kg/m³ and that of steel 25 -30 kg/m3.
Property improvements
Significantly increases the toughness of shotcrete
Increases the residual flexural strength of concrete
Flexural toughness equal to steel-fibre reinforced shotcrete
Reduces rebound during spraying
Increases cohesion of sprayed concrete
Advantages

Improved construction-site efficiency
Cannot be incorrectly placed
Low fibre cost per Joule
Long-term durability due to no corrosion
Significant reduction in CO2 content compared to steel