Durus S500
Durus S500 is proving increasingly popular with designers, contractors and project owners. This synthetic macro-fibre has shown to be a valid alternative to conventional steel fibre reinforcement. With no need to change existing designs, a concrete mix using steel fibres can be replaced by a mix containing Durus S500 macro fibres. The workability will remain unchanged and often even be improved.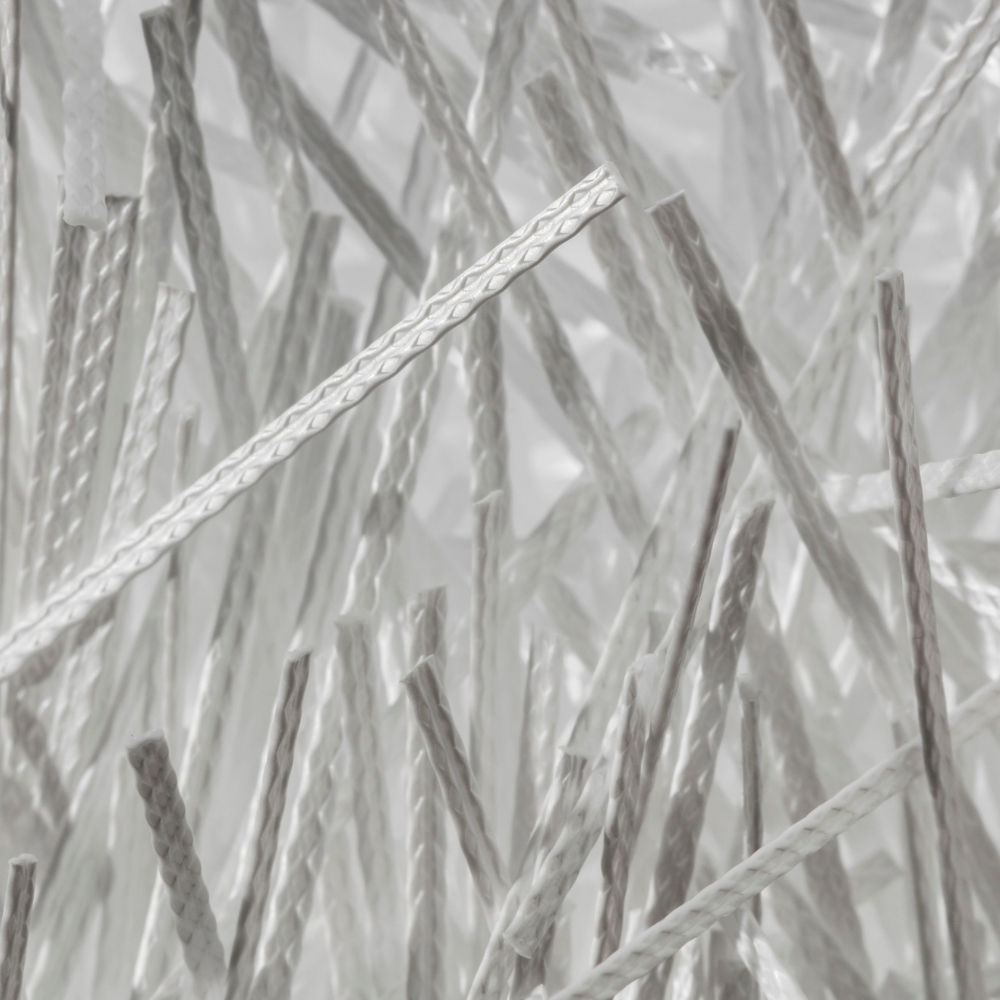 The fibre's surface is maximised for optimal bond in the concrete, while its reduced thickness allows increased fibre count per cubic metre. In addition, the elastic modulus of Durus S500 is superior to its alternatives.
Typical applications include the production of concrete tunnel segments and other precast concrete elements. The use of Durus S500 instead of steel fibres eliminates any risk of injuries to manufacturing operatives during dosing, de-moulding and handling of precast elements. Compliance with health & safety requirements during the production process and on the construction site are thus greatly improved.
Durus S500 fibres are supplied in pucks wrapped in a water-soluble film. Packed into paper bags, they can be added directly into the concrete pan or truck mixer. The dosage rates are dependent on the specific application. We offer flexible packing configurations to suit the dosage and type of concrete plant.
Property improvements
Increases the durability of the finished concrete
Creates enhanced residual flexural strength
Maximizes the toughness of the concrete
Delivers three-dimensional reinforcement throughout the concrete
Reduces labour costs
Advantages

Simple to use, cannot be incorrectly placed
Substantially reduced carbon footprint compared to steel mesh
Easy to transport, store and handle
High alkali, acid and salt resistance
Chemically inert and stable, 100 % rust-free